Where there's a whip there's a way!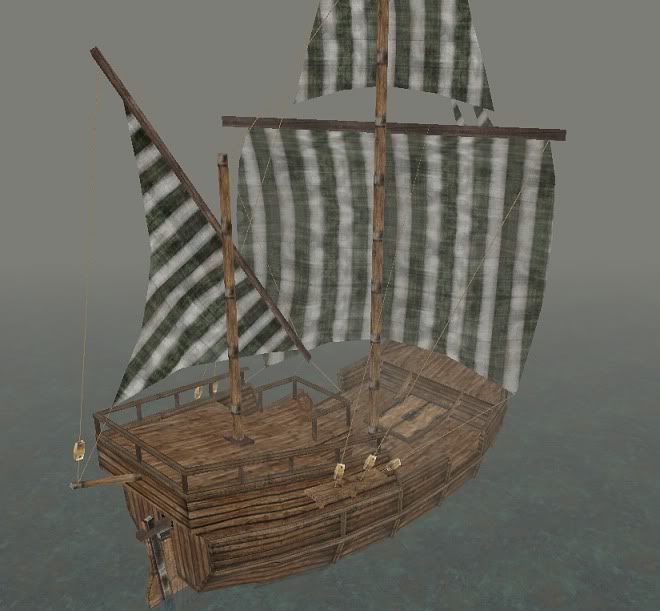 Our heroes begin the adventure as slaves aboard the pirate vessel Reef Runner, captives of the pirate captain Jurg. They have been aboard the slave-running ship for near two weeks, heading due west. They were all captured for various reasons in or around the city Syrn, though the reasons and the how have not yet been shared.
Early during the 12th day, the player's characters were once again woken up by the harsh crack of the first lieutenant's whip. It would be another long day of rowing, but with little way of resisting they shuffled to the sweeps in their 3-man chain gangs. While rowing, Gumbo Barleybrooke faked a violently ill fit, sicking up all over the taskmaster, Whip. The ruse cost Gumbo a broken nose and a few loose teeth, but it gave one of the other captives, Toshi, a chance to use his thievery skills to swipe a dagger from Whip's belt.
After a long day of rowing, the slaves are led back to the quarters on the lowest deck, locked behind thick iron bars. On the way, the heroes hear nervous whispers between the pirate crew about a supposedly 'cursed' island that they will sail past this very night. The crewmen want to sail the ship as wide as they can from this island, but the Whip will hear none of it, reminding the crew that they need to get the slaves to Port Klaenth with all haste. To make matters worse, their fortunate streak of cloudless skies and smooth sailing is about to change. The last thing Algar sees before he goes below decks is a vast wall of black storm clouds on the horizon, directly in their path.